Let me start by saying that working in a startup is a high-risk, high-reward game and not everyone can make that switch. If you click with the employer, the rewards are huge, but if you don't, well … hopefully you've gained something from the experience. If you are willing to take a risk, the learning you gain from the startup can be very enriching.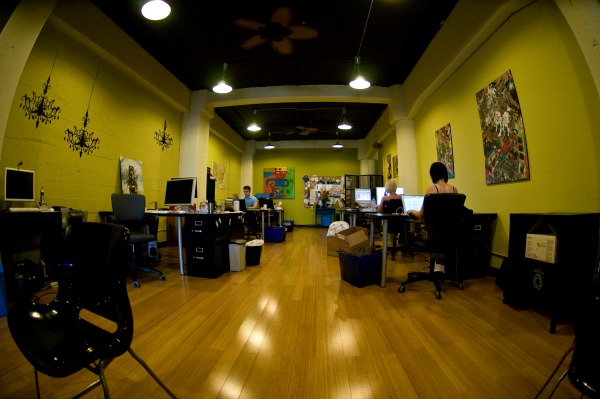 (Photo Credit: Citizen Space/Wikimedia.org)
Here's what your experience working at a startup can look like:
1. You naturally assume greater responsibility
Because startups are lean initially, chances are you are possibly the only one in your function and a subject matter expert. Your years of experience don't really matter. You need to constantly up-skill and challenge yourself. You learn by doing in a startup versus waiting your turn in the corporate hierarchy.
2. You really understand the business
You are no longer just a cog in the wheel. You almost immediately get to know how the business is structured and how your contributions can impact it. Your work has a direct influence on the business.
3. You learn, a lot
While there will be several low-hanging fruits, you also get to venture into areas you wouldn't normally do. You get to understand how employee records are maintained, even if you've only coded your whole life. You'll understand the details of a balance sheet when at the most you may have briefly glanced over it in the past. You get to do above and beyond your "job responsibilities" in a startup setting. As Joel Patrick writes in Creator, "Get into a startup early enough and you're likely to do everything at some point."
4. You design your own work environment
As Patrick writes, "Startups are generally better environments for letting you be you … in a startup, you help shape your work environment because you're helping shape everything." Your objective is less to impress your boss and more to positively influence the budding startup. So you define what will work for you toward that end. You not only decide where you work, you also decide how you work.
5. You are very close to innovation
Most startups are trying to change the way things are traditionally done – to simplify or are trying to create something new. The best thing about this mission is that all those working toward it are equally passionate and determined toward achieving it; therefore, you will find yourself in the midst of constant innovation.
6. You'll learn to do more with less
Most startups are short on resources and that in turn leads to creative ways of effectively utilizing them. You are forced to make the best of what you have. Kerrin Sheldon writes for Fast Company, "At a startup, that natural wish to be self-sustainable is magnified and multiplied, triggering the do-or-die attitude that is often the difference between success and failure."
7. You are better prepared when you start your own thing
Because you learn what it takes to do everything from scratch, working in a startup prepares you better for your own venture. Adam Arbolino, co-founder and CTO of DesignCrowd.com, writes in TechCrunch, "If you're toying with the idea of one day being your own boss, working in a startup is the ideal place to educate yourself on how to set goals, execute strategies, take your product to market and implement strong business operations. You can also be required to take on other, more administrative business tasks, which can actually equip you with great business know-how."
Tell Us What You Think
What's the best and worst thing about working at a startup, in your opinion? We want to hear from you. Leave a comment or join the discussion on Twitter.