Nearly three in five millennials have a Twitter account. While the company may have reported less-than-stellar numbers in the last quarter, it's certainly a brand that Americans in 2016 are quite familiar with. And even if you aren't among of the scores of active users, some interesting new job opportunities may convince you to get familiar with the social media platform, namely: you could be tweeting for the Queen of England.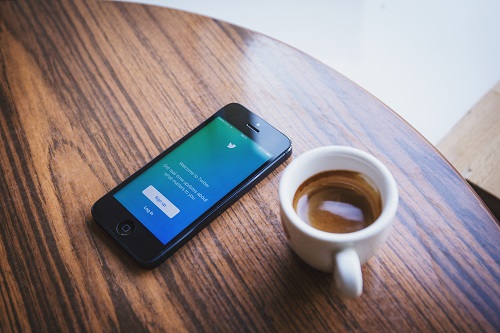 (Photo Credit: Pexels.com)
You read that right: the Royal Family is shopping for a social media guru to compose the 90-year-old Queen's tweets. And if you're assuming it's above your pay grade: they're offering a base salary of more than $64,000. Certainly nothing to shake a finger at.
In fact, most Social Media Specialists these days are bringing in a median salary of $40,821, which makes this a solid job. And it points to an attractive trend for the savvy job hunter: you can make a pretty good living ghost-writing tweets.
How Easy Is It to Become a Ghost-Tweeter?
So-called "ghost tweeting" isn't a new phenomenon for the 10-year-old platform. In fact, Business Insider was rounding up information on it as early as 2009. They reported at the time that the practice was popular among everyone from Britney Spears to Barack Obama.
These days, the more enlightened internet user may already be quick to recognize which celebrity accounts are clearly not run by their eponymous star. But have you ever thought about who exactly is running these accounts?
For Annie Colbert, it was a matter of timing. She revealed to Wired that it was a combination of entrepreneurial skills and solid referrals that got her networked into the business of ghost tweeting. Offering an inside look at what is involved, she said in her interview: "I just finished a yearlong contract where it was two to four hours a day. Even if I'm only posting five tweets a day, if they include pushes for products or outside links it takes time to look up and create a tweet that's in their voice."
If you've got good knowledge of how the platform works, and have the right references, it may simply be a matter of being in the right place at the right time to become a ghost tweeter yourself.
Tell Us What You Think
Is this just a pie-in-the-sky career? Can people really make money from Twitter? Have you ever been a ghost tweeter? Tell us your stories and thoughts in the comments below, or join the conversation on Twitter!