Wouldn't it be nice if your boss handed you a million-dollar bonus in the form of company stock? On Tuesday, Chobani Yogurt Founder and CEO Hamdi Ulukaya may have done just that.
(Photo Credit: missmeng/Flickr)
It's relatively common for tech startups to offer stock to employees, an incentive of a potential big payoff for the long hours and low pay that's required as companies get up and running. According to Bruce Elliott, manager of compensation and benefits for the Society of Human Resource Management, the practice also creates a strong connection between workers and management.
"It definitely creates an ownership culture," he said in an interview with The Washington Post. "It focuses not only management but employees on bottom line and top line figures."
Despite the benefits, handing out stock — or the promise of stock — to employees is still rare outside of burgeoning tech companies. But maybe that's about to change.
On Tuesday, in what may well turn out to be PayScale's feel-good story of the week, Hamdi Ulukaya, founder and CEO of Greek Yogurt company Chobani, "announced that he would be giving all of his 2,000 full-time workers awards that could be worth up to 10 percent of the privately held company's future value if it becomes public or is sold," according to The Post. Based on Chobani's roughly $3 billion valuation, the average Chobani employee's payout could be about $150,000. Long-time employees could receive a check for more than $1 million.
Ulukaya said in a memo to employees that the awards were, "a mutual promise to work together with a shared purpose and responsibility."
"How we built this company matters to me, but how we grow it matters even more," he said. "I want you to be a part of this growth — I want you to be the driving force of it."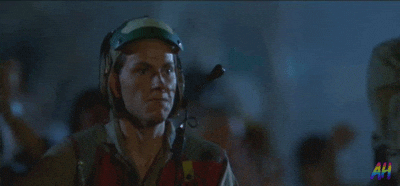 (GIF Credit: Giphy)
Sounds like this yogurt company has an enviable corporate … culture. *zing*
The awards could convert to cash or shares in the event of an initial public offering or a sale, but also have the potential to be worth nothing if the company doesn't meet performance metrics.
As PayScale blogger Gina Belli noted in her April 25 piece, Rewards and Incentives: Do They Really Work?, "Incentives improve employee engagement levels, and they also have been shown to impact performance, even after just seven days of being introduced. Companies also know that rewards, incentives, and good old-fashioned recognition help to attract and retain top talent."
If the potential for a massive payout doesn't encourage Chobani employees to roll up their sleeves, I don't know what would. Beyond the performance incentive, Ulukaya is rewarding his employees for their work, particularly those who've been with him the longest.
Ulukaya might be a stand-up guy in more ways than this, however. A Turkish immigrant, he's promised to give away half his wealth — estimated at $1.4 billion — as part of The Giving Pledge, which was created by Berkshire Hathaway CEO Warren Buffett and Microsoft founder Bill Gates. The effort asks billionaires to make a "moral commitment" to giving away more than half their wealth during their lifetimes or in their wills.
In a 2015 interview with The Associated Press, Ulukaya said he plans to devote his philanthropic efforts to helping refugees around the world, and dismissed the notion that the effort would take away from his time at Chobani.
"(There's) enough time to do all of it," he said. "I don't believe that you need to leave your business to do social good."
Tell Us What You Think
What do you think of Chobani CEO Hamdi Ulukaya's decision? We want to hear from you! Leave a comment or join the discussion on Twitter.