You're casually or seriously browsing through open positions matching your skillsets on job sites and suddenly your previous employer pops up on the screen. Or, maybe someone sent you the opening and you're really interested in the role. If you want to explore the opportunity but are hesitant about the next steps, here are a few tips that may help.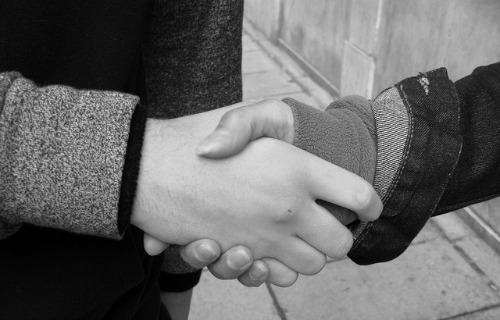 (Photo Credit: blu-news.org/Flickr)
Revisit Why You Left
Even if the role is very enticing, it may mean little if the reasons you left the organization have not been addressed. If you left because you hated your manager, it was impossible to manage work-life priorities etc., you need to assess if those concerns are still valid for you and if they still do exist in the organization. If that micromanaging boss will still be the one you end up reporting to, would you be able to work long-term in the organization? If that's the case, is it even worth exploring the opportunity?
Consider How You Left
Was there drama when you left? Did you burn bridges down to the ground? If yes, then careful re-evaluation is in order. If you moved on long ago and there may not be any recollection of your departure, because the company has experienced substantial churn, you may have a chance at reapplying and landing a job.
But, most organizations do record reasons for attrition and many also record the manager's feedback on the type of attrition – if yours was regretted or non-regretted. So tread carefully, and evaluate if you do want to attempt to reopen the doors at all. If you must, make sure you are presenting yourself as the best solution to their hiring needs. Do all your research, reach out to ex-colleagues, to understand what the main responsibilities of the role are and prepare yourself with reasons as to why you are the best fit.
If you left on amicable terms, then your reapplication should be welcome and your organization may already know and appreciate your contribution.
Reach Out to Your Contacts
If you've maintained contact with your ex-colleagues or manager, reach out to them and get a sense of how your return may be perceived. Connect with them and let them know you are interested. Be prepared to answer questions on your exit and intention to rejoin. If you know that the organization offers referral bonus for certain roles, referring you into the organization may have an added advantage to your contacts.
If you are aware of colleagues who have returned to the organization, reach out to them to learn about their experiences.
Don't Take Anything for Granted
Just because you are familiar with the organization, doesn't mean you are the right candidate. Be prepared, like in any other interview; present yourself as the most qualified candidate for the job. Follow protocol. Even if you know the recruiter and have expressed your interest to her, offer to formally apply and prepare a well thought-out cover letter. Take the time to explain why you want to return to the organization, what it has offered to you and why it is valuable.
It is also possible that the leveling and salary of the position you are applying to may be less than what you are currently making. Your benefits may be less than when you were working a while ago at the organization (some benefits vary with tenure). It is best to get an understanding of this (recruiters do share a range) before you take the talk forward.
Once you take up the offer, plan on staying for at least a year or more. If you must resign – leave on amicable terms.
Tell Us What You Think
Have you returned or are considering returning to your previous employer? Share your experiences with us. Leave a comment or join the discussion on Twitter.